Institutions
University of British Columbia (UBC)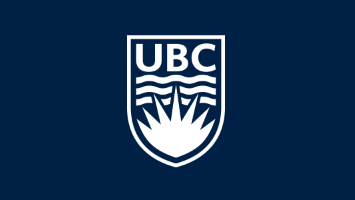 The University of British Columbia, commonly referred to as UBC, is a public research university with campuses and facilities in British Columbia, Canada. Founded in 1908 as the McGill University College of British Columbia, the university became independent and adopted its current name in 1915. It is the oldest institution of higher learning in British Columbia and enrolls over 58,000 students at its Vancouver and Okanagan Valley campuses.
Most students are enrolled in five larger Faculties, namely Arts, Science, Medicine, Applied Science and the Sauder School of Business.
The University of British Columbia is a member of Universitas 21, an international association of research-led institutions, as well as the only Canadian member of the Association of Pacific Rim Universities, a consortium of 42 leading research universities in the Pacific Rim. With a sponsored research income of $575.155 million, the university manages the second-largest research budget of any university in Canada. With an average research income of $245,200 CAD per full-time faculty member, the university is also the second most research intensive full-service university in the country. In terms of research performance, High Impact Universities 2010 ranked the university 30th out of 500 universities, and second in Canada. The Higher Education Evaluation and Accreditation Council of Taiwan (HEEACT), an organization which also evaluates universities based on their scientific paper's performances, ranked the university 29th in the world and second in Canada.
The university operates and manages a number of research centres. In 1972, a consortium made up of the University of British Columbia, and four other universities from Alberta and British Columbia established the Bamfield Marine Sciences Centre. Located on Vancouver Island, the centre provides year-round research facilities and technical assistance for biologists, ecologists and oceanographers. The Peter Wall Institute for Advanced Studies is an interdisciplinary research institute for fundamental research in the Sciences, Social Sciences, and Humanities. The UBC Farm is a 24 hectare learning and research farm located in UBC's South Campus area. The farm features Saturday Farm Markets from early June until early October, selling organic produce and eggs to the community. TRIUMF, a laboratory specializing in particle and nuclear physics is also located at the university. The name was formerly an acronym for TRI-University Meson Facility, but TRIUMF is now owned and operated by a consortium of eleven Canadian universities. The consortium runs TRIUMF through a contribution of funds from the National Research Council of Canada, and makes TRIUMF's facilities available to Canadian scientists and to scientists from around the world.
Institution type
Non French Institutions
:

University or university institute