Institutions
University of Munich (LMU)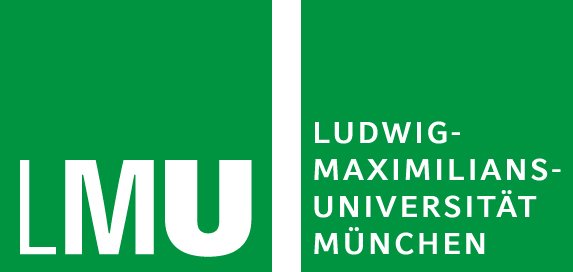 Ludwig Maximilian University of Munich (also referred to as LMU or the University of Munich, in German: Ludwig-Maximilians-Universität München) is a public research university located in Munich, Germany.
The University of Munich is among Germany's oldest universities. Originally established in Ingolstadt in 1472 by Duke Ludwig IX of Bavaria-Landshut, the university was moved in 1800 to Landshut by King Maximilian I of Bavaria when Ingolstadt was threatened by the French, before being relocated to its present-day location in Munich in 1826 by King Ludwig I of Bavaria. In 1802, the university was officially named Ludwig-Maximilians-Universität by King Maximilian I of Bavaria in his as well as the university's original founder's honour.
The University of Munich has, particularly since the 19th century, been considered as one of Germany's as well as one of Europe's most prestigious universities; with 34 Nobel laureates associated with the university, it ranks 13th worldwide by number of Nobel laureates. Among these were Wilhelm Röntgen, Max Planck, Werner Heisenberg, Otto Hahn and Thomas Mann. Pope Benedict XVI was also a student and professor at the university. The LMU has recently been conferred the title of "elite university" under the German Universities Excellence Initiative.
LMU is currently the second-largest university in Germany in terms of student population; in the winter semester of 2013/2014, the university had a total of 50,542 matriculated students. Of these, 8,719 were freshmen while international students totalled 7,403 or almost 15% of the student population. As for operating budget, the university records in 2013 a total of 571.3 million Euros in funding without the university hospital; with the university hospital, the university has a total funding amounting to approximately 1.5 billion Euros.
Institution type
Non French Institutions
:

University or university institute