Institutions
Weatherhead Center for International Affairs (WCFIA)
Harvard University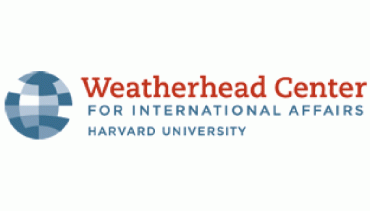 The Center for International Affairs was founded in 1958 and was renamed the Weatherhead Center for International Affairs in 1998 in gratitude for the magnificent endowment established by Albert and Celia Weatherhead and the Weatherhead Foundation. The Center was created as a means of confronting the world's condition, a condition diagnosed by Robert Bowie and Henry Kissinger in their gripping The Program of the Center for International Affairs (1958):
"Foreign affairs in our era pose unprecedented tasks.…Today no region is isolated; none can be ignored; actions and events even in remote places may have immediate worldwide impact…vast forces are reshaping the world with headlong speed. Under the impact of wars, nationalism, technology, and communism, the old order has been shattered. Empires have crumbled; nations once dominant are forced to adapt to shrunken influence. New nations have emerged and are struggling to survive.…Nowhere do traditional attitudes fit the new realities.…Thus notions of sovereignty and independence need revision to apply to a world where a nation's level of life or survival may depend as much on the actions of other countries as on its own…"
That diagnosis, and the challenges that shaped the Center's vision and mission then, remain pertinent and continue to inform our work today.
The Center is the largest international social science center within Harvard University's Faculty of Arts and Sciences. The Center is structured to encourage the highest practical level of personal and intellectual interaction among a diverse community of scholars and practitioners. It is distinctive in its recognition that knowledge is a product not only of individual academic research, but also of vigorous, sustained intellectual dialogue among scholars and nonacademic experts. To stimulate this dialogue, the Center sponsors a wide array of seminars, research programs, workshops, and conferences.
Country
America
:

United States

(New England)
Institution type
Non French Institutions
:

University or university institute