Institutions
Yale Center for British Art
Yale University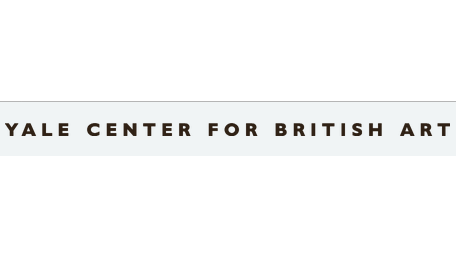 The Yale Center for British Art houses the largest collection of British art outside the United Kingdom. Presented to the university by Paul Mellon (Yale College, Class of 1929), the collection reflects the development of British art and culture from the Elizabethan period onward.
Collections
The Center's collections include more than 2,000 paintings and 250 sculptures, 20,000 drawings and watercolors, 40,000 prints and 35,000 rare books and manuscripts. More than 40,000 volumes supporting research in British art and related fields are available in the Center's library. Works on view include masterpieces by Joshua Reynolds, George Stubbs, Thomas Gainsborough, J. M. W. Turner, and John Constable, as well as major artists from Europe and America who lived and worked in Britain.
Programs and Resources
The Center offers a year-round schedule of exhibitions and programs. Academic resources include the Reference Library and Archives, conservation laboratories, a Study Room for examining works on paper as well as rare books and manuscripts from the collection, and an online catalogue of the collections. An affiliated institution in London, the Paul Mellon Centre for Studies in British Art (link is external), awards grants and fellowships, publishes academic titles, and sponsors Yale's first credit-granting undergraduate study abroad program, Yale in London.
The Louis I. Kahn Building
One of the Center's greatest treasures is the building itself. Opened to the public in 1977, the Yale Center for British Art is the last building designed by the internationally acclaimed American architect Louis I. Kahn. The structure integrates the dual functions of study center and gallery, while providing an environment for works of art that is appropriately elegant and dignified. The building stands across the street from Kahn's first major commission, the Yale University Art Gallery (1953). Located in downtown New Haven, the Center is near many of the city's best restaurants, theaters, and shops.
Sustainability
The Yale Center for British Art is Green Workplace Certified by Yale's Office of Sustainability. This Center is committed to advancing sustainability efforts within its own community and at Yale. Center staff participate in Yale's Sustainability Leaders Program and the Center has its own active Green Team. Among the Green Team's accomplishments are the conversion of over 85 percent of all disposable paper products and cleaning products to earth-friendly alternatives.
Country
America
:

United States

(New England)
Institution type
Non French Institutions
:

University or university institute