Institutions
Yale International Security Studies (ISS)
Yale University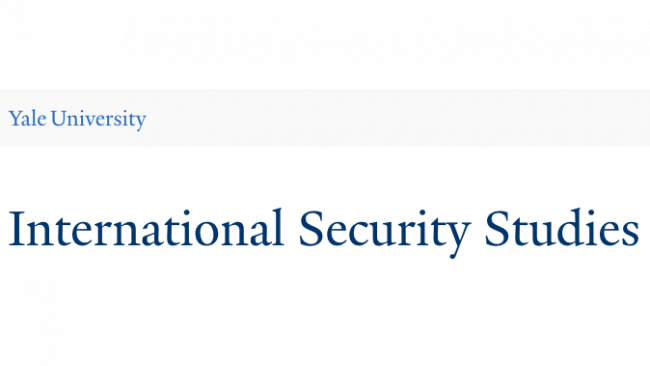 International Security Studies (ISS) at Yale was founded in 1988 and is directed by Professor Paul M. Kennedy. Our unit is supported by the Smith Richardson Foundation, the Jewett Foundation, and the Friends of ISS. We work closely with the Brady-Johnson Program in Grand Strategy.
Although ISS is not a degree-granting program, our faculty members write and teach about numerous aspects of international history and world affairs. Our interests range from high politics and economic change to cultural transfer and nongovernmental activism. We are pedagogical pluralists—interested in explaining the genealogy of modern times, and developing holistic, comprehensive ways to think about the twenty-first century.
ISS organizes an array of extracurricular activities each academic year. We host lectures, dinner debates, conferences, colloquia, and discussion groups. We have a particular interest in furthering the study of naval and maritime issues at Yale. In addition to publishing a paper series about the historical roots of contemporary issues, we provide competitive summer grants to support language training and archival research for Yale students. Postdoctoral and predoctoral fellowships are available to scholars from other universities, and for serving members of the U.S. Armed Forces.
Country
America
:

United States

(New England)
Institution type
Non French Institutions
:

University or university institute