2024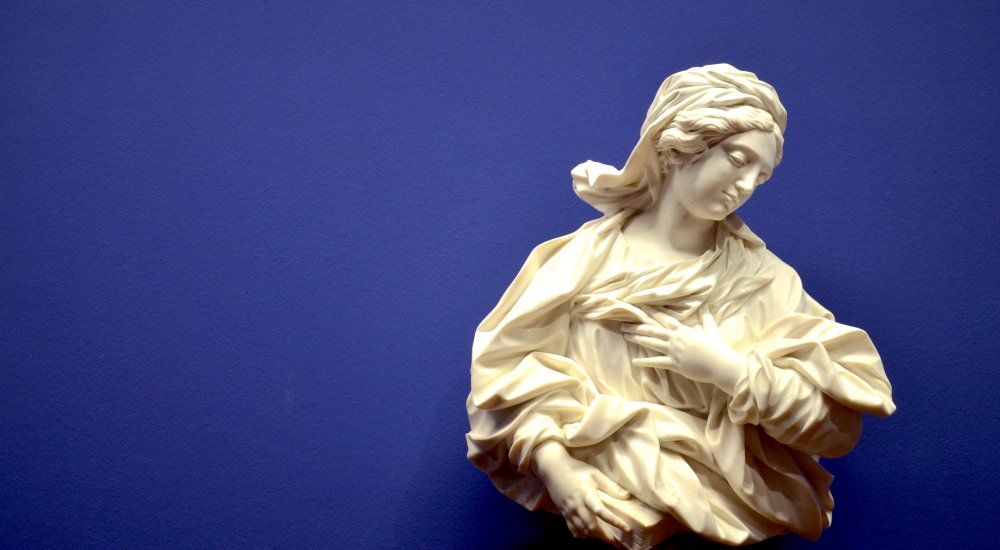 English below
L'Institut national d'histoire de l'art (INHA), à Paris, est un institut public de recherche et une bibliothèque spécifiquement dédiée à l'histoire de l'art. En 2024, afin d'encourager les échanges nationaux et internationaux, l'INHA accueillera des chercheurs et chercheuses, pour une durée comprise entre 1 et 3 mois. Les chercheurs résidant en France métropolitaine ne sont pas éligibles à ce dispositif d'accueil. La priorité sera accordée aux chercheurs et chercheuses confirmés (ayant soutenu leur thèse depuis au moins 5 ans) ou aux professionnels et professionnelles de l'histoire de l'art ayant acquis une expérience professionnelle équivalente, qu'elles ou ils soient affiliés à un établissement ou qu'elles ou ils soient indépendants.
Les chercheurs et chercheuses, professionnels et professionnelles intéressés doivent obligatoirement prendre contact avec la direction du département (der-dir@inha.fr) et le cas échéant avec la direction de la bibliothèque (info-bibliotheque @ inha.fr) afin d'échanger au sujet de leur candidature puis télécharger leur candidature en ligne ICI.
Procédures d'attribution
Les propositions seront examinées par le directeur général de l'Institut, la directrice du département des études et de la recherche, le directeur de la bibliothèque, la directrice scientifique du Festival de l'histoire de l'art, un membre du conseil scientifique de l'INHA et une personnalité extérieure. Le critère de sélection principal est l'excellence du projet, le caractère innovant de l'approche. Le projet proposé doit être un projet de recherche individuel et non un projet institutionnel.
L'INHA prendra en charge les frais de voyage et d'hébergement (un aller-retour du domicile jusqu'à Paris et l'hébergement à hauteur de 1200 € par mois). Les chercheurs et chercheuses invités disposeront d'un poste de travail, d'un accueil à la bibliothèque de l'INHA et de l'accès aux ressources informatiques et documentaires offertes par le service de la documentation de la bibliothèque de l'INHA. Les chercheurs et chercheuses résidant dans un pays classé dans le groupe « moyen » ou « faible » suivant l'indice de développement humain (IDH) défini par le Programme des Nations unies pour le développement pourront solliciter une bourse supplémentaire de 1300€ par mois.
Par ailleurs les zones géographiques prioritaires inscrites dans le projet stratégique de l'INHA sont l'Afrique, Amérique latine, Asie, Europe orientale et Moyen-Orient. L'INHA encourage les candidatures en provenance de ces régions géographiques prioritaires.
Composition du dossier de candidature 
un curriculum vitae avec la liste des publications déjà parues (ou confirmées par l'éditeur)
un projet de recherche précisant l'état de l'art sur la question à traiter, la méthodologie envisagée, le calendrier prévu
une lettre de motivation (précisant le cas échéant une demande de bourse supplémentaire pour les chercheurs et chercheuses éligibles)
Les candidatures doivent être soumises en ligne ICI
Date limite de candidature : 30 mars 2023
Les résultats seront annoncés durant la deuxième quinzaine du mois d'avril 2023.*
Consultez les rapports de jurys des années précédentes :
Invitation of researchers at INHA in 2024
Deadline ; March 30, 2023
***
The Institut national d'histoire de l'art (INHA), in Paris, is a public research institute and library specifically dedicated to art history. For the year 2024, in order to encourage national and international exchanges, the Institut national d'histoire de l'art (INHA) will host researchers for a period of between 1 and 3 months. Researchers residing in metropolitan France are not eligible for this call. Priority will be given to senior researchers (having defended their thesis for at least 5 years) or history of art professionals having acquired equivalent professional experience, whether they are affiliated with an institution or independent.
Interested researchers or professionnals must contact the head of the Département des etudes et de la recherche (der-dir @ inha.fr) and, if necessary, the head of the library (info-bibliotheque @ inha.fr) in order to discuss their application then upload their application on line HERE.
Award procedures
The proposals will be reviewed by the INHA general Director, the Director of the Research Department (Département des études et de la recherche), the Director of the Library, the Scientific Director of the Festival de l'histoire de l'art, a member of INHA's Scientific Council and a qualified expert. The main selection criterion is the excellence of the project, the innovative nature of the approach.
INHA will cover the researcher's travel (one round-trip to Paris) and accommodation expenses (up to
€1200 per month). INHA will provide a workstation, a privileged access to the INHA library and access to the computer and documentary resources offered by the documentation service of the INHA library. An additional monthly scholarship of 1300 € will be offered to researchers from a country ranked "medium" or "low" in the UN Human Development Index.
In addition, the priority areas listed in the INHA strategic project are Africa, Latin America, Asia, Eastern Europe and the Middle East. Applications from these priority regions are strongly supported by INHA.
Application requirements
a curriculum vitae with a list of publications already published (or confirmed by the publisher)
a research project specifying the state of the art on the issue to be dealt with, the expected methodology and timeframe
a cover letter (specifying, if applicable, the need for an additional monthly scholarship)
Applications must be submitted online HERE
 Application deadline: 30 March, 2023
 The results will be announced around April 15, 2023.
Institution
Discipline
Humanities
:

Arts and Art history