Human+ Project at the Trinity Long Room Hub
Human-centric approaches to technological innovation.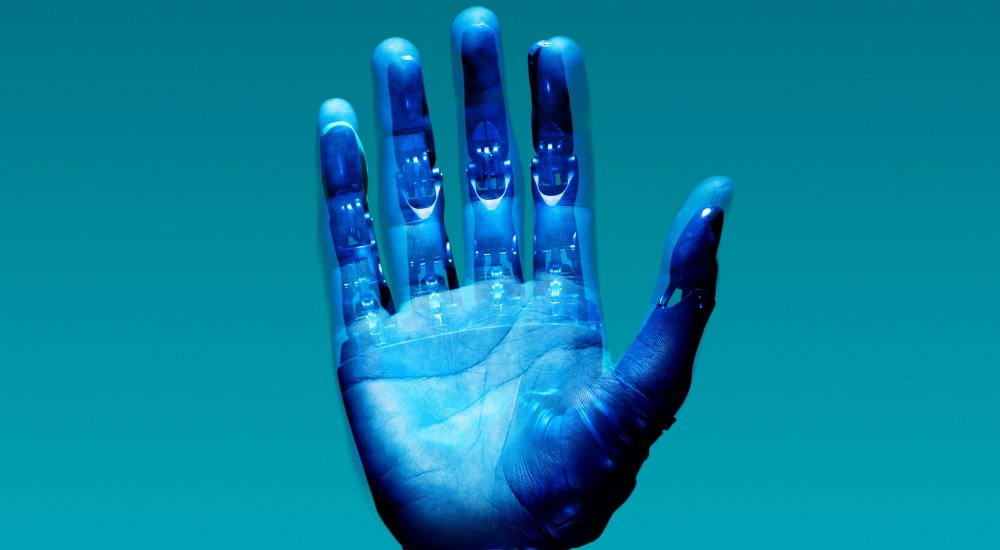 HUMAN+ is an international and interdisciplinary fellowship programme led by the Trinity Long Room Hub Arts and Humanities Research Institute and ADAPT, the Science Foundation Ireland Centre for Digital Content Innovation at Trinity College Dublin, and supported by the prestigious European Commission (EC) Horizon 2020 Marie Skłodowska-Curie COFUND Action. It will select up to 18 experienced researchers for a 2-year post-doctoral programme and unique research and training space.
Few research and industry approaches to technological development to date have included the nuanced and deep perspectives of the arts and humanities disciplines. HUMAN+ will connect computer science researchers with arts and humanities researchers and enterprise to forge a human-centric approach to technology development allowing for interdisciplinary research, integrating insights from the arts, humanities and computer sciences as well as enterprise.
To achieve this, HUMAN+ research topics are divided into two research strands which the applicant must choose at application stage:
Research Strands, Clusters and Themes
Applicants have the freedom to choose their individual research project. However, the research topic must be aligned with one of the programme's research Strands, Clusters and Themes which ultimately match prospective Supervisor's research interests. A key component of the HUMAN+ Programme is its interdisciplinary nature and the co-creation of projects which integrate both disciplines. The HUMAN+ Strands, Clusters and Themes have been carefully crafted to reflect this.
You must contact a HUMAN+ Supervisor, whose research interest is aligned with your research topic before applying and get their agreement to support your application. Please be sure to include the HUMAN+ Project Manager (humanplus@tcd.ie) in all correspondence.
If you are interested in applying for a HUMAN+ Fellowship, but you are unsure whether your proposed topic falls under the programme's research Clusters and Themes, please register your interest by contacting us and we will be happy to discuss this with you.
Strand 1 (Arts and Humanities Researchers)
Questions that consider technological developments from the humanistic perspective
Strand 2 (Computer Science and Engineering Researchers) 
Research for the development of computing technology with insights informed by the Arts and Humanities
BENEFITS
Secondments
The secondments in the HUMAN+ non-academic partner organisations will increase the fellows' competitiveness in the industry labour market. Combined with entrepreneurship training modules, and participation in the HUMAN+ Future Lab and Summer Schools, these interactions are expected to encourage many fellows to follow this path to creating new innovative European enterprises.
The HUMAN+ Team are in discussions with a number of potential secondment organisations across many sectors of enterprise and industry. Such enterprises are drawn from, but not limited to industry sectors such as ICT, Content & Media, Communications, Entertainment, Healthcare, Business & Legal as well as public organisations (galleries, museums etc.), governmental departments and philanthropic enterprises.
New relationships are developing constantly therefore please contact the HUMAN+ Project Manager and/or your potential Primary Supervisor for an up to date list of organisations which best fit your research project and your developmental needs.
Training and Development
Human+ is a full research training and career development programme. At the start of the fellowship, a Personal Career Development Plan will be developed to support fellows in achieving their short and long term career goals and prepare them for their future career trajectory. HUMAN+ is designed to provide a structured training programme in domain-specific areas and transferable skills, its components include:
Future Labs
Supervised Interdisciplinary and intersectoral research project
Complementary advanced research and transferable skills training
HUMAN+ Summer/Winter Schools
Intersectoral and interdisciplinary transfer of knowledge (through secondments and/or short visits to industry partners)
Specific training in communication and outreach activities
Compulsory induction training delivered by TLRH and ADAPT that includes research ethics, gendered innovations training, Open Science and research practices at the start of all fellowships
HUMAN+ Strands and Clusters
Visual Media
Cluster 1
Themes - Strand 1
Human embodiment of the actor in the digital future. (Prof. Ruth Barton)
Augmented Reality's potential impact on users' self-image and identity. (Dr. Jennifer O'Meara)
Themes - Strand 2
Researching perception of embodied virtual humans to improve immersive virtual reality (VR). (Dr. Rachel Mc Donnell)
Technology Impact on Society
Cluster 3
Themes - Strand 1
Examining regulation and governance in Big Tech companies. (Prof. Blanaid Clarke)
The ethics of Artificial Intelligence (AI) in a comparative global perspective. (Prof. Linda Hogan)
Themes - Strand 2
Using 3D modelling approaches for the analysis and communication of traditional craft skills in early modern architecture (Prof. Anil Kokaram)
Conversational artificial intelligence (AI) and chatbot technology for technology enhanced education. (Prof. Vincent Wade)
Human and Computer Interaction
Cluster 2
Themes - Strand 1
Researching Arts and Humanities perspectives into Artificial Intelligence (AI) technologies ranging from Machine Learning (ML) to Robotics. (Dr. Jennifer Edmond)
Themes - Strand 2
Enhancing scholarly research in the humanities using knowledge graph technology. (Prof. Declan O'Sullivan)
Exploring Contexts, Meaning and Narratives in Digital Media
Cluster 4
Themes - Strand 1
Exploring contexts and contested meanings within the digital content in digital archives. (Dr. Peter Crooks)
Understanding 'ordinary lives' and how society works through mining digital collections. (Dr. Anne Dolan)
Developing computational methods for processing older texts. (Dr. Mark Faulkner
ELIGIBILITY CRITERIA
+ Applicants must have a relevant background to the strand of the programme they wish to apply to: Arts & Humanities (Strand 1) or Computer Science & Engineering (Strand 2).
+ Applicants may be of any nationality and must agree to the programme's Terms & Conditions.
+ Applicants must comply with the Transnational Mobility Rule: at the application deadline, applicants must NOT have resided or carried out their main activity (work, studies, etc.) in Ireland for more than 12 months in the 3 years immediately prior to the call deadline: 30 January 2021.
+ Applicants must, at the time of the call deadlines, be an Experienced Researcher, i.e. in possession of a doctoral degree or have at least four years of full-time equivalent (FTE) research experience. FTE research experience is measured from the date when a researcher obtained the degree which would formally entitle them to embark on a doctorate, either in the country in which the researcher is recruited or seconded, irrespective of whether or not a doctorate is or was ever envisaged.
+ Applicants must be fluent in English (written and spoken).
+ Applicants are required to produce evidence of genuine interdisciplinary experience or interest regarding the scope of the programme.
What Human+ Fellowships offers:
The award for HUMAN+ Fellowships towards salary consists of:
- a gross living allowance of €42,061.36 per annum; - a gross mobility allowance of €6,483.57 per annum. - Fellows with families, defined as persons linked to the Fellow by (i) marriage, or (ii) a relationship with equivalent status to a marriage recognised by the legislation of the country where this relationship was formalised; or (iii) dependent children who are actually being maintained by the Fellow, will receive an additional allowance of €5,402.97 per annum. Proof must be provided in advance of contract offer.
- The award includes a budget of €3,180 per Fellow per year towards the cost of undertaking the research project (i.e. consumables, equipment, publications, travel, workshops, training and development activities). Fellows will manage this budget themselves with the support of the Project Manager who will administer it centrally.
Institution
Discipline
Humanities
Social sciences