King's College Research Associates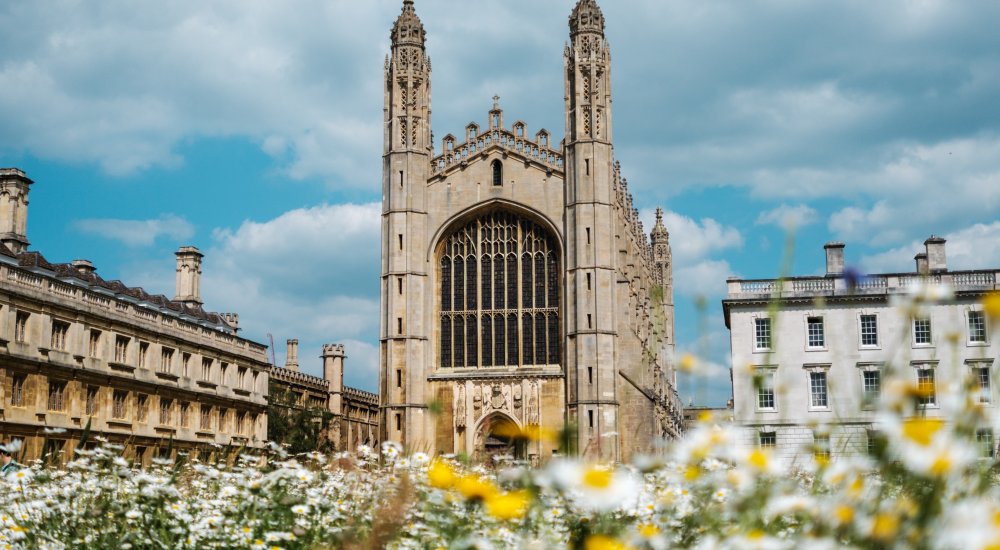 Photo Credit © Chris Boland
*
King's College intends to make up to eight appointments to College Post-doctoral Research Associates (CRAs) to join the College in October 2022. Applicants must at the time of appointment be of post-doctoral standing and may be graduates of any university. They must at the time of appointment, and for the duration of the appointment, be employed by the University of Cambridge in a post-doctoral research role. Candidates would normally be early in their research careers.
College Post-doctoral Associates will be selected by the College's Research Committee and selection will be through evaluation of a proposal from applicants for undertaking research activity within the College. Applications may come from individuals or from groups of up to three, who can be working in any branch of the sciences, arts or humanities. Groups will be treated as a single application and will be interviewed as a group. Examples of potential research activity would be:
A group of two or three, who come from different research groups or departments, who will write a review article.
Individuals or groups who will work with current fellows or graduate students within the college.

Individuals or groups who wish to use the college archives or other facilities for a research project.
Individuals or groups who have ideas that would impact on the college's educational programme.
The College Post-doctoral Associate position will normally be tenable for two years, with a possibility of renewal for further two year periods. Candidates must have guaranteed funding for at least one year from 1 October 2023. No stipend or honorarium is payable, and no College accommodation is provided. CRAs will have access to the facilities of the College, and dining rights for weekly lunch and dinner (guests at cost).
Many CRAs to date have been involved in undergraduate supervision and admissions interviewing for King's and have enjoyed being involved in this way. The College encourages and welcomes such involvement and will support any CRA doing this as a part of their career development, but this is not a requirement.
Post-doctoral Research Associates should not simultaneously be a member of another college.
Application Process: 
To apply use the following link to go to the FAS website and create an application: 
https://app.casc.cam.ac.uk/fas_live/kcra.aspx
The application should include:
A single PDF document which includes the curriculum vitae for each applicant (2 pages max).
A single PDF document describing the research project for which they are currently funded, of not more than 500 words (excluding references, footnotes, endnotes, and diagrams) written to be intelligible to non-specialists.
A single PDF document describing the research or other academic activity which they propose to undertake in King's, of not more than 500 words (excluding references, footnotes, endnotes, and diagrams) written to be intelligible to non- specialists.
Applicants should ask a referee to submit one reference on the online system. It is the candidate's responsibility to ensure that the referee submits their reference by the closing date.
If shortlisted for interview, candidates will be asked to submit a letter from their supervisor stating that they are prepared to allow the Associate time to complete their project in King's College.
If you have any questions regarding the competition please e-mail the competition administrator Rebecca Williams.
Closing Date: 23 Jun 2023
Interview: Short-listed candidates will be invited to attend an interview via Zoom on Monday, 17 July 2023. Please ensure that you will be available for interview, as it is not possible to arrange other times for interviews.
Institution
Discipline
Humanities
Social sciences
Other