Korea Foundation Postdoctoral Fellowships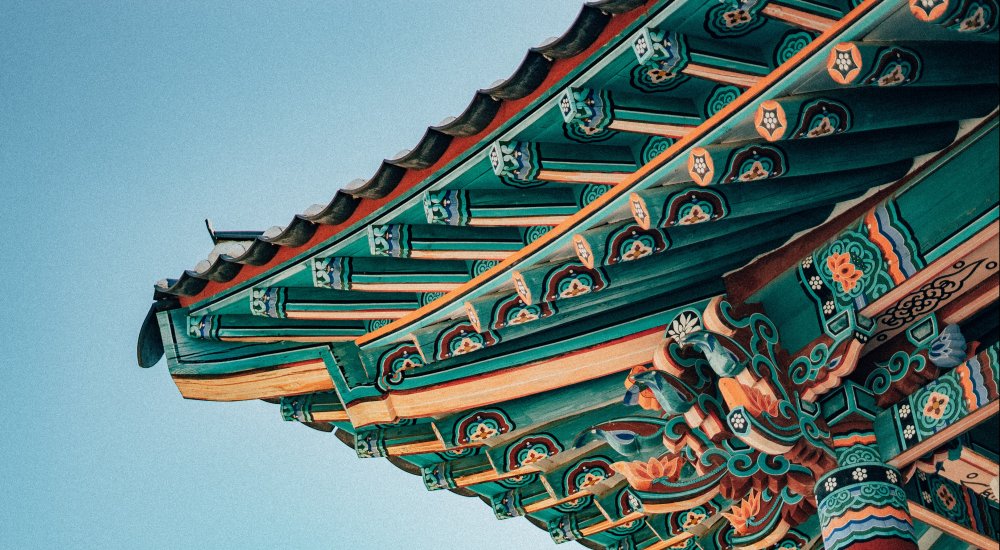 The Korea Institute at Harvard University welcomes affiliation requests from those applying for the 2023-24 Korea Foundation Postdoctoral Fellowship. Fellowships for postdoctoral study at the Korea Institute are funded by the Korea Foundation's Postdoctoral Fellowship Program in Seoul. Scholars who are not ROK citizens, who have received their Ph.D. degree in a subject related to Korea within five years of their application (2018 or later) but do not currently hold a regular faculty position, are eligible to apply. [South Korean nationals are eligible to apply only if they have permanent residency status in another country. Per Korea Foundation Fellowship policy, please also note that fellowship recipients may not conduct research at the university from which he or she obtained his or her PhD degree. Thus, Harvard Ph.D. applicants are ineligible to apply for Korea Foundation with affiliation at Harvard.
Applicants absolutely must have confirmation of degree conferral by June 30, 2023. Please note, we are unable to make exceptions. If selected, the Postdoc appointment at Harvard would be from August 1, 2023-July 31, 2024.
Research fields supported by this program are in the humanities and social sciences. The post-doctoral stipend for a 12-month period in accordance with the academic year of the affiliated institution is determined on the basis of country, region and institution where the Fellow will conduct his/her research. This fellowship cannot be combined with other sources of support, including other fellowships and grants.
Application Process: You will need to email a separate KI Korea Foundation application by the KI deadline, as well as, complete and submit the Korea Foundation application via the KF online portal by the Korea Foundation deadline. Be sure to verify and confirm the specific KF deadline by visiting the Korea Foundation website: http://www.kf.or.kr/ , as well as, the Korea Foundation application portal which opens in early January 2023 http://apply.kf.or.kr .
In order to apply to the Korea Institute as a Korea Foundation Post-Doctoral Fellow, please submit the following items to the Korea Institute by our deadline, Monday, January 9, 2023, clearly marking all items for the KI Korea Foundation Postdoctoral Fellowship.
Applicants may either email one COMPLETE, COLLATED, SINGLE PDF file to cglover@fas.harvard.edu or send the complete file via WE TRANSFER  (https://www.wetransfer.com/) a free file transfer platform) to cglover@fas.harvard.edu. In the Subject line when sending an email, please put KI Korea Foundation App & Applicant Name.
A complete application should consist of all of the following items, in the order listed below:
Create a COVERSHEET on a separate sheet entitled KI Korea Foundation Postdoctoral Fellowship, please provide the following information, re-typing each question in this order:
Name & Email(s ) & Phone (First Name, LAST NAME, your Email address(es) & please include a cell phone number)
University & Dept. (of Ph.D.)
Field of Study
Thesis title
Date Ph.D. received (or, if pending, give specific timeline)
Names of 2 recommenders
Short summary (c. 40 words) of research plan at Harvard; what you intend to do at while at Harvard
Current Affiliation
Have you previously applied for a KI KF Postdoctoral Fellowship? If yes, when?
Where else are you currently applying for affiliation for the Korea Foundation Postdoctoral Fellowships?
Include a Brief Statement About Your Teaching Interests/Possible Course Title
Have you ever had a Harvard ID previously? If yes, please provide the HUID number. 
OR
Please use our  FILLABLE KI KF COVERSHEET  If choosing to use the FILLABLE PDF form, DOWNLOAD a copy of the FILLABLE PDF to your computer before filling it in, then re-name it. If you complete the form in a browser, the data will NOT be saved and it will be blank.
Cover Letter
Curriculum vitae (please include your *citizenship*, current and permanent addresses, telephone number/s, email address; academic degrees with dates of conferral, discipline and institution)
Dissertation abstract and table of contents (up to 3 pages)
Plan of research (up to 2 pages)
Submit a Writing Sample-Include either a Dissertation Chapter in English & less  than 40 pages, double-spaced OR a Journal Article in English & Published within the last two years
Official transcript of grades Please OPEN your official transcript to scan, as part of your complete application.
Two letters of recommendation The KI will only accept emailed letters of recommendation directly sent by the recommenders by the deadline. Please indicate that this letter of recommendation is for the KI Korea Foundation Postdoc. Email directly to: cglover@fas.harvard.edu
Include a Brief Statement of Your Teaching Interests-You must also include with the completed application materials, a brief statement of teaching interests (up to one page). List your ideas about one undergraduate course you may teach, with a sentence or two on how you might approach the course, if you were to offer it. Final decisions on if or what particular courses will be taught by the KF Postdoc will be made in conjunction with the faculty and the Dept.
Application Deadline: Completed applications must be received by the Korea Institute by:
Monday, January 9, 2023, 5:00pm EST
Applicants should be notified of the Korea Institute's decision around March 2023-subject to change. All affiliations will be contingent on the applicant being awarded a Korea Foundation Fellowship (announced by the KF in late May). Selection by the university does not guarantee selection by the Korea Foundation, but the KI will advise the Korea Foundation of its selected candidate(s). As soon as the KF announces their selection decisions by May 2023, the Korea Institute asks the applicant to let the Korea Institute know whether or not they will coming to the Korea Institute, afterall. 
Korea Institute, Harvard University, CGIS South, 1730 Cambridge Street, Cambridge, MA 02138 USA
Institution
Discipline
Humanities
Social sciences