Institutions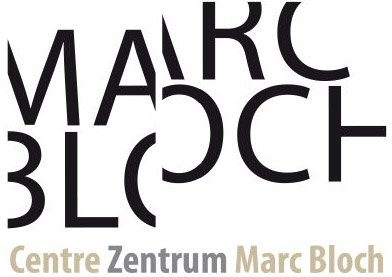 Shortly after the fall of the Berlin Wall, the German and French governments decided to launch a Franco-German Research Centre for the Social Sciences that would also be open to other European countries. Established on 9 October 1992 and officially opened on 8 September 1994, it was given the name of the French historian Marc Bloch (1886-1944). The Centre's first director was historian Etienne François (1992-1999), who was then followed by philosopher Catherine Colliot-Thélène (2000-2005), political scientist Pascale Laborier (2005-2010) and historian Patrice Veit (2010-2015). Currently, the Centre Marc Bloch is headed by the historian Catherine Gousseff.
The Centre Marc Bloch is sponsored by the French Foreign Ministry and the French Ministry for Research and Higher Education/Centre National de la Recherche Scientifique (CNRS). It has the status of a French foreign research institute (Unité mixte des instituts français de recherche à l'étranger: UMIFRE No. 14 CNRS-MAEE) and is also a research facility of the CNRS (USR 3130). The Centre has further been financed since 2001 by the German Federal Ministry for Education and Research (BMBF). In addition, the Centre Marc Bloch is closely affiliated with the Humboldt-Universität zu Berlin (HU) as a result of a cooperative agreement in January 2011.
A research facility and institute for training promising researchers, the Centre Marc Bloch is distinguished by its interdisciplinarity and Franco-German orientation.
Institution type
French Institutions
:

UMIFRE