Institutions
Danish Agency for Science, Technology and Innovation (DASTI)
Ministry of Science, Technology and Innovation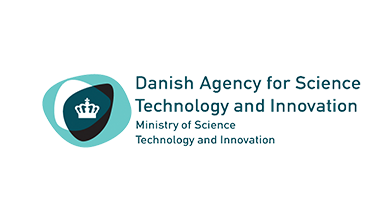 The Danish Agency for Science, Technology and Innovation is an agency under the Danish Ministry of Higher Education and Science.
The Agency works within four main areas:
Policy development
The Agency provides research advisory services to the Minister for Higher Education and Science and contributes to developing the Danish and international research and innovation policy. The Agency advances international cooperative relationships and gains access to the best research infrastructures.
Statistics and analyses
The Agency prepares statistics about and documentation and analysis of Danish research, technology development and innovation, makes effect evaluations within the area and identifies promising areas for Danish research and innovation.
Implementation of funds to research, technology development and innovation
The Agency handles overall authorities assignments for the utilisation of government funding to research, technology development and innovation. Moreover, the Agency ensures suitable conditions and settings for the institutions, councils, committees and foundations which use public funding for research and innovation. The Agency manages specific administrative tasks for the bodies responsible for implementation and administration, including secretariat management.
Guidance and communication
The Agency provides guidance on national and international funding and cooperation opportunities including EU's programmes for research and innovation. Furthermore, the Agency must ensure close communication with interested parties about the Agency's areas of responsibility and general information about research and innovation. 
The effects of the Agency's work are:
Better quality and relevance in research
Increased translation of knowledge to value
Enhanced internationalisation of Danish research and innovation
Increased innovation capacity in companies and research institutions
Better access to the latest research infrastructure
Institution type
Non French Institutions
:

Public research coordinating or funding body