Institutions
European Civic University (CIVIS)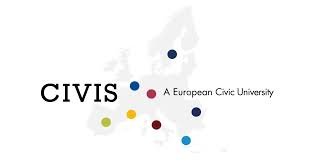 With a strong CIVIC identity
Rooted in their urban and regional landscape, our CIVIS member universities actively contribute to the social, cultural and economic dynamism of their ecosystem and promote European values such as inclusiveness, gender equality, non-discrimination and social equity. CIVIS will forge richer interactions and co-creation of knowledge and skills with citizens, schools, enterprises, social and cultural associations.
The involvement of our member universities in this alliance will help reduce inequalities, increase access to quality training and create real opportunities for success for all our students and staff.
Turning towards the Mediterranean and African regions
The Mediterranean zone and Africa will be at the heart of our global strategy. We firmly believe that the future of Europe and that of Africa are intertwined. This is why CIVIS will affirm its vocation as a bridge between Europe, the Mediterranean and Africa, as part of a long-term commitment. Our geographic locations, as well as the already established partnerships with Mediterranean and African institutions, will be key assets in this respect.
Institution type
French Institutions
:

University