Institut de recherche sur l'Asie du sud-est contemporaine (IRASEC)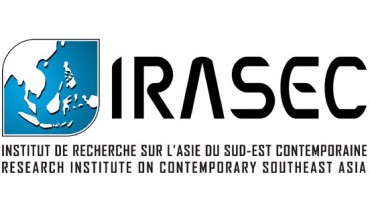 Mission
IRASEC aims to develop French research on contemporary Southeast Asia. The Institute's various research projects cover political, social, economic and environmental processes, as well as regional integration dynamics among the region's 11 countries — Brunei Darussalam, Burma, Cambodia, Lao PDR, Malaysia, Philippines, Singapore, Thailand, Timor-Leste and Vietnam. In addition to producing regional and country-based research works, the Institute identifies ASEAN as an object of study in itself.
IRASEC's mission includes the four following areas:
Development of Fundamental Research
Expertise in Today's Social and Economic Challenges
Academic Publications
Knowledge Transmission and Dissemination
International Network
Headquartered in Bangkok, IRASEC benefits from a wide network of French researchers, lecturers and research fellows based in the various countries of the Southeast Asian region, who may be affiliated to IRASEC either independently or by appointment for a period of two to four years.
From its headquarters in Bangkok and its branches throughout the rest of Southeast Asia, the Institute coordinates and supports research and publication projects by reaching out to academic experts specializing in the ASEAN region and beyond. In developing this network, IRASEC is supported by the best international experts in conducting and furthering existing research areas.
In addition to calling upon the expertise of experienced researchers, the Institute engages young researchers in renewing its existing areas of research. To this end, IRASEC offers fieldwork scholarships (for doctoral and post-doctoral researchers) every two or three years, with the end aim of producing a publication. In addition, the Institute offers four-month internships to Master's degree students.
Cooperation with Local Partners
One of IRASEC's priorities is the forging of partnerships with universities, research centres and think tanks across the Southeast Asian region.
Through these cooperation efforts, IRASEC engages local researchers in its publications, project-related conferences and book-launch events.
Each IRASEC researcher is not only based in a Southeast Asian country, but is also affiliated to a university or research centre. This IRASEC policy of good practice contributes to the strengthening of regional cooperation.
Calls
Country
Institution type
French Institutions
:

UMIFRE