Institutions
Ministry of the Interior (France)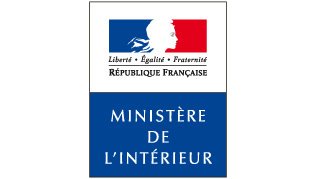 The Ministry of the Interior (Ministère de l'Intérieur) in France is one of the most important French government cabinet positions.
The Minister of the Interior is responsible for the following:
The general interior security of the country, with respect to criminal acts or natural catastrophes, including the major law-enforcement forces

the French Gendarmerie for its police operations (as a part of the French armed forces, the Gendarmerie is administratively under the purview of the Ministry of Defence)
the French National Police

Civil defence and Security Directorate - Securite Civile: the sub-directorate of Sapeurs-Pompiers or Firefighters
the granting of identity documents (passports, identity cards) and driving licenses through the network of préfectures;
relations between the central government and local governments;
logistics and organization of political elections, at the national and prefectoral levels (but the results of the elections are overseen by the Constitutional Council or the administrative courts);
regulation of immigration and preventing illegal immigration;
integration of legal immigrants (professionally, linguistically, housing, etc.);
all départemental préfets and sub-prefects are subordinate to the Minister of the Interior.
The Minister of Interior is also Ministre des cultes and is formally consulted in the process of appointment of Catholic diocesan bishops (Briand-Ceretti Agreement).
While the ministry of the Interior supervises police forces, it does not supervise criminal enquiries; criminal enquiries are conducted under the supervision of the judiciary.
The Ministry's headquarters are located on the place Beauvau, facing the Élysée Palace. "Place Beauvau" is often used as a metonym for the ministry.
Country
Europe
:

France

(Paris Île-de-France)
Institution type
French Institutions
:

Public research coordinating or funding body