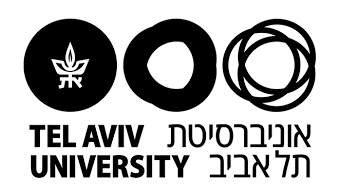 Tel Aviv University (TAU) (Hebrew: אוּנִיבֶרְסִיטַת תֵּל-אָבִיב Universitat Tel Aviv) is a public university located in the neighborhood of Ramat Aviv in Tel Aviv, Israel. With over 30,000 students, TAU is Israel's largest university.
Located in Tel Aviv, Tel Aviv University is a center of teaching and research, comprising 9 faculties, 27 schools, 98 departments and nearly 130 research institutes and centers.
TAU's origins date back to 1956, when three research institutes – the Tel Aviv School of Law and Economics (established in 1935), the Institute of Natural Sciences (established in 1931), and the Institute of Jewish Studies – joined together to form Tel Aviv University. Initially operated by the Tel Aviv municipality, the university was granted autonomy in 1963. The Ramat Aviv campus, covering an area of 170-acre (0.69 km2), was established that same year.
TAU International - English-taught programs
TAU International (formerly known as the School for Overseas Students) affords thousands of students from across the globe the opportunity to study at Tel Aviv University. All TAU International programs are conducted in English.
Programs include Semester or Year Abroad, Degree Programs, and Specialized Programs,such as the International LL.M at the Faculty of Law. Students in the Undergraduate or Semester Abroad Programs are given the option of housing at the Einstein Dorms, just outside the university.
Rankings
The Webb school of languages in Tel Aviv University
The Center for World University Rankings ranked Tel Aviv University 56th in the world and fourth in Israel in its 2012 CWUR World University Rankings.
The Times Higher Education World University Rankings for 2012 placed Tel Aviv University among the world's top 90 universities. The ratings reflect an overall measure of esteem that combines data on the institutions' reputation for research and teaching. This achievement positioned TAU on the same level as Brown University in Rhode Island and Leiden University in the Netherlands.
In 2013 QS World University Rankings ranked Tel Aviv University 196th in the world, making it the second-highest ranked university in Israel. Its subject rankings were: 202nd in Arts and Humanities, 295th in Engineering and Technology, 193rd in Life Sciences and Medicine, 208th in Natural Science, and 240th in Social Sciences and Management.
Calls
Mobility
Go international
Fund individual research
Country
Institution type
Non French Institutions
:

University or university institute