Institutions
Walter H. Shorenstein Asia-Pacific Research Center (APARC)
Freeman Spogli Institute for International Studies, Stanford University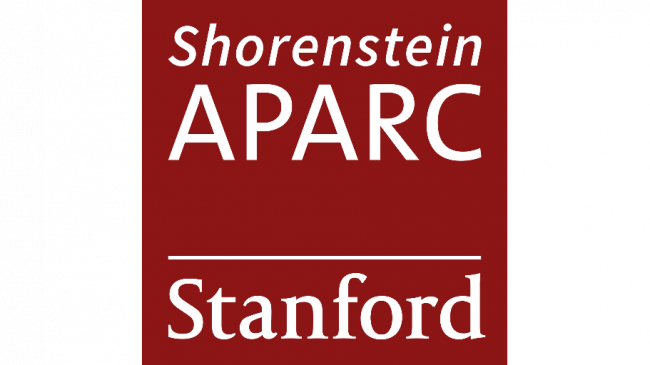 The Walter H. Shorenstein Asia-Pacific Research Center (Shorenstein APARC) is a unique Stanford University institution focused on the interdisciplinary study of contemporary Asia. Shorenstein APARC's mission is to:
produce and publish outstanding interdisciplinary, Asia-Pacific-focused research;
educate students, scholars, and corporate and governmental affiliates;
promote constructive interaction to influence U.S. policy toward the Asia-Pacific; and
guide Asian nations on key issues of societal transition, development, U.S.-Asia relations, and regional cooperation
Research and Training
Shorenstein APARC's research spans the realms of scholarship, business, and government, and cuts across traditional academic disciplines to provide broad, deep perspectives. The Center supports many ongoing projects, and also launches new studies every year to respond to its primary research goals. All projects are interdisciplinary and collaborative, involving faculty, students, and experts at Stanford, across the United States, and around the globe. Projects currently under way consider topics ranging from historical memory and reconciliation in Northeast Asia to the unprecedented demographic change taking place in Asia today.
Training the next generation of scholars is an integral part of Shorenstein APARC's research mission. The Center and its programs support predoctoral, postdoctoral, and research fellowships, and also offer opportunities for mid-career professionals to advance their knowledge. Several fellowships focus on Korean studies; others relate to East Asia's political economy, healthcare and health policy across Asia, and Southeast Asian studies. These outstanding fellows and visiting scholars—and the research they conduct while in residence—greatly enrich the Center's intellectual life. 
Shorenstein APARC programs provide support for courses and Asian-language library resources at Stanford University, and each academic year Center scholars teach undergraduate- and graduate-level courses on Asia. The Center is also actively involved in working with the Stanford Program on International and Cross-cultural Education (SPICE) to develop award-winning K-16 curriculum units.
Programs
Shorenstein APARC has developed several key programs—catering to both specialist and generalist audiences—to support its research, training, and outreach goals.
The Corporate Affiliates Visiting Fellows Program, established in 1982, introduces Asia-based fellows to American life and institutions. Association with the Center allows international visitors to interact daily with specialists, students, and scholars from Stanford and abroad. Visiting Fellows' practical experience and international perspective inform the intellectual exchange at Shorenstein APARC and at Stanford.
The Center's vibrant Korea Program, founded in 2001, focuses on multidisciplinary, collaborative research on policy-relevant, Korea-related topics, and supports teaching, research, and fellowships. The Southeast Asia Program explores the histories, cultures, political economies, and international relations of Southeast Asia's ten countries and half a billion people.
Three newer Shorenstein APARC programs are rapidly gaining momentum and are serving to further strengthen the Center's ties to Asia. The China Program is a university-wide initiative to facilitate multidisciplinary, social science-oriented research on contemporary China, with a dual emphasis on basic and policy-relevant research. The Asia Health Policy Program promotes a comparative understanding of health and health policy in the Asia-Pacific through research, collaboration with scholars throughout the region, events, and publications.
The Japan Program was formally established in November 2011, renewing the Center's commitment to this important field. As an integral component of Shorenstein APARC, the Japan Program facilitates multidisciplinary, social science-oriented research on contemporary Japan, emphasizing both academic scholarship and policy-relevant research.
Until moving to the Stanford Graduate School of Business in August 2011, the Stanford Program on Regions of Innovation and Entrepreneurship (SPRIE) was a vital part of the Center for over a decade. SPRIE examined development conditions for innovation and entrepreneurship in Silicon Valley and other key global regions.
Outreach
Shorenstein APARC's outreach activities are closely tied to its research agenda. Regular seminars, conferences, and lecture series promote vital discussion of the issues currently facing the Asia-Pacific region. In particular, the Oksenberg Conference/Lecture, the Shorenstein Journalism Award, the Contemporary Asia Seminar Series, and the Stanford Kyoto Trans-Asian Dialogue convene emerging and established leaders from academia, business, and government. 
Shorenstein APARC has an active publishing program to disseminate its research. Together with Stanford University Press, the Center produces "Studies of the Walter H. Shorenstein Asia-Pacific Research Center," a monograph series that includes the varied work of the Center's faculty, researchers, and fellows. Shorenstein APARC publishes its own peer-reviewed books, which are distributed by the Brookings Institution Press. These titles feature leading-edge topics that are policy-relevant in both the United States and Asia. Center faculty and researchers also publish extensively in peer-reviewed academic journals, through scholarly and trade presses, and are frequently asked to comment in the media on events and issues affecting Asia.
Country
America
:

United States

(Pacific)
Institution type
Non French Institutions
:

University or university institute