Institutions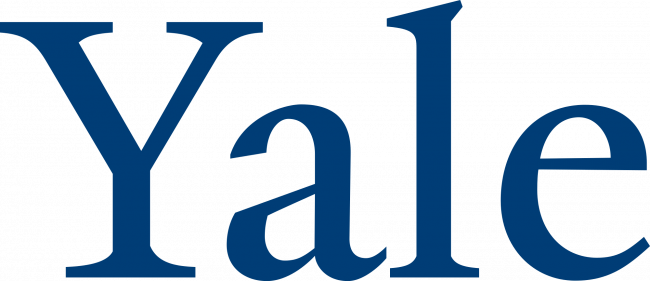 Yale University is an American private Ivy League research university in New Haven, Connecticut. Founded in 1701 in Saybrook Colony as the Collegiate School, the University is the third-oldest institution of higher education in the United States. The school was renamed Yale College in 1718 in recognition of a gift from Elihu Yale, who was governor of the British East India Company. In 1731, Yale received a further gift of land and slaves from Bishop Berkeley. Established to train Congregationalist ministers in theology and sacred languages, by 1777 the school's curriculum began to incorporate humanities and sciences and in the 19th century gradually incorporated graduate and professional instruction, awarding the first Ph.D. in the United States in 1861 and organizing as a university in 1887.
Yale is organized into fourteen constituent schools: the original undergraduate college, the Yale Graduate School of Arts and Sciences, and twelve professional schools. While the university is governed by the Yale Corporation, each school's faculty oversees its curriculum and degree programs. In addition to a central campus in downtown New Haven, the University owns athletic facilities in western New Haven, including the Yale Bowl, a campus in West Haven, Connecticut, and forest and nature preserves throughout New England. The university's assets include an endowment valued at $25.6 billion as of September 2015, the second largest of any educational institution in the world.
The U.S. News & World Report ranked Yale third among U.S. national universities for 2016, as it has for each of the past sixteen years, in every list trailing only Princeton and Harvard.
Country
America
:

United States

(New England)
Institution type
Non French Institutions
:

University or university institute