Institutions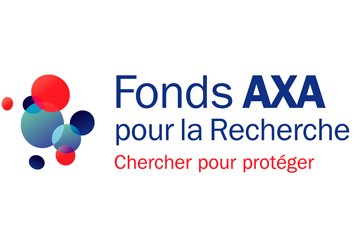 Protecting its clients and the community from risks is at the core of AXA's purpose.
Convinced that researching today will help better protecting tomorrow, the AXA Group has created the AXA Research Fund in 2007.
Its mission is to boost scientific progress and discoveries that contribute to understand and better prepare against environmental, life and socio-economic risks.
It thus fosters innovative world-class research on those major risks, by:
Providing
Outstanding researchers with the best possible working conditions ;
Grantees assessed by well-recognized referees and an independent Scientific Board composed of world class experts ;
Robust and transparent selection processes.
Contributing
To the development of highly competitive institutions;
By giving substantial amounts that make a true difference.
Encouraging
Boosting a living research community committed to a better understanding of major risks
The results of research are publicly available.
AXA doesn't own intellectual property of research results. The Fund does therefore not launch nor support contractual research, i.e. AXA dedicated business research.
Country
Europe
:

France

(Paris Île-de-France)
Institution type
French Institutions
:

Private foundation, charity or company