Institutions
Royal Netherlands Academy of Arts and Sciences (KNAW)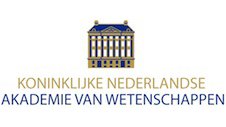 The Royal Netherlands Academy of Arts and Sciences (Koninklijke Nederlandse Akademie van Wetenschappen, abbreviated: KNAW) is an organization dedicated to the advancement of science and literature in the Netherlands. The Academy is housed in the Trippenhuis in Amsterdam.
In addition to various advisory and administrative functions it operates a number of research institutes and awards many prizes, including the Lorentz Medal in theoretical physics, the Ariëns Kappers Medal in neuroscience, the Leeuwenhoek Medal in microbiology, thr Dr Hendrik Muller Prize for Behavioural and Social Scienceand the Dr. A.H. Heineken Prizes.
Main functions
The Academy advises the Dutch government on scientific matters. While its advice often pertains to genuine scientific concerns, it also counsels the government on such topics as policy on careers for researchers or the Netherlands' contribution to major international projects. The Academy offers solicited and unsolicited advice to parliament, ministries, universities and research institutes, funding agencies and international organizations.
Advising the government on matters related to scientific research
Assessing the quality of scientific research (peer review)
Providing a forum for the scientific world and promoting international scientific cooperation
Acting as an umbrella organization for the institutes primarily engaged in basic and strategic scientific research and disseminating information
Institution type
Non French Institutions
:

Academy or Learned Society