Institutions
Trans-Atlantic Platform (T-AP)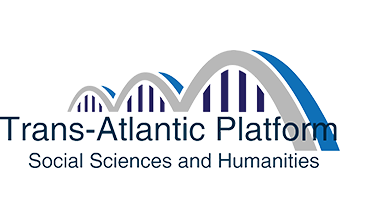 The Trans-Atlantic Platform is a collaboration—on an unprecedented scale—between key humanities and social science funders from South America, North America, and Europe. The Platform underpins a truly trans-Atlantic network of programme managers, and social sciences and humanities research councils and facilitators, with involvement across the Americas from Canada to the Southern Cone. The Platform intends to expand to include more partners.
Major research funders in Europe and the Americas have partnered to pave the way for increased transatlantic research collaboration in the social sciences and humanities. This includes strengthening the pillars that support research cooperation and building new pillars to meet the needs of 21st century research. It includes broadening the bridges that connect research and removing the barriers that block transatlantic research projects from taking place.
This Trans-Atlantic Platform aims to enhance the ability of funders, research organizations and researchers to engage in transnational dialogue and collaboration. It works to identify common challenges and promote a culture of digital scholarship in social science and humanities research. It facilitates the formation of networks within the social sciences and humanities and helps connect them with other disciplines. It also strives to heighten awareness of the crucial role the social sciences and humanities play in addressing 21st century challenges.
Never before have research funders in Europe and the Americas embarked on a collaboration of this scale. Funded through the European Union's Seventh Framework Programme for Research and Technological Development (grant no. 613167), the Platform was formed in October 2013 and currently comprises ten partners from Europe and eight from the Americas. It intends to expand its membership to further develop international research cooperation in the social sciences and humanities.
Institution type
European and international organizations
:

International organizations and programs