Institutions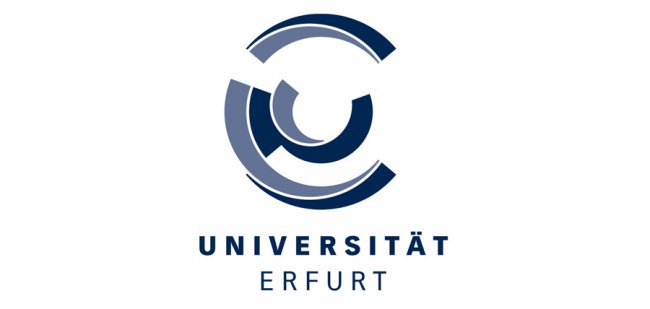 The University of Erfurt (Universität Erfurt) is a public university located in Erfurt, Germany. Originally founded in 1379, the university was closed in 1816 for the next 177 years. In 1994, three years after the reunification of Germany, the university was re-established.
The University of Erfurt is sometimes thought of as a reformist university. Martin Luther attended it from 1501 to 1505, studying liberal arts and theology. He received his bachelor's and master's degrees from the University. Its main focuses are multidisciplinarity, internationality and a strong mentoring system, although in fact the student body is largely regional. All new courses lead to the new Bachelor of Arts or Master's degree rather than the traditional German Diplom, which makes Erfurt one of the first German universities to completely implement the Bologna process.
An especially important faculty is that of Staatswissenschaften (Government Studies), the only one in Germany to offer integrated courses in economics, social sciences and law.
Faculties and institutions
The University of Erfurt has five faculties and three academic institutes:
Faculty of Education
Faculty of Catholic Theology
Faculty of Arts/Philosophy
Faculty of Law, Economics and Social Science
The Academic Institutes are:
Erfurt School of Education
Research Centre for Social and Cultural Studies in Gotha
The Willy Brandt School of Public Policy, the former Erfurt School of Public Policy (ESPP), which is partly financed by tuition fees.
The Erfurt University Library houses the famous Bibliotheca Amploniana, a collection of nearly 1000 medieval manuscripts collected by the scholar Amplonius Rating de Berka (c.1364 - 1435).
Institution type
Non French Institutions
:

University or university institute