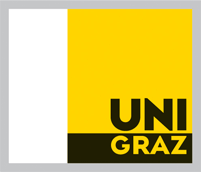 The University of Graz, which was founded in 1585, is Austria's second oldest university and one of the largest in the country. Many excellent scientists, amongst them six Nobel laureates, have taught and researched here.
With 31,000 students and 4,300 employees the University of Graz contributes significantly to the vibrating life of the Styrian capital. Its location in Europe encourages a lively scientific, economic and cultural exchange with South-East Europe, from which not only the city benefits, but also its educational institutions.
Facts and Figures
Founded in 1585
6 faculties
76 institutes
31,000 students
4,400 new students
3,300 graduates per academic year, of which approximately 200 receive a doctor's degree
120 study courses
4,300 employees, of which 3,000 are scientists
180,000 m2 net floor area
A budget of 232,5 million euros per year
Mission Statement
As a comprehensive university, the University of Graz regards itself as an international institution for education and research committed to research and teaching for the benefit of society.
It is our policy to maintain freedom in research and teaching, which permanently commits us to social, political and technological developments. Increasing flexibilisation and globalisation are the essential frame conditions.
Besides our ambition to create profile and visibility in a European and global context, it is above all one of our most outstanding characteristics that our university has acquired a special position in the south-eastern European region.
Calls
Mobility
Go international
Fund individual research
Country
Institution type
Non French Institutions
:

University or university institute