Institutions
American Psychological Foundation (APF)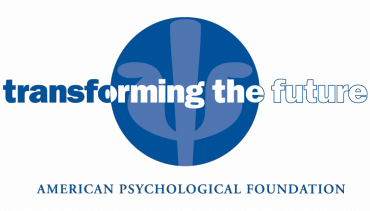 The American Psychological Foundation (APF) provides financial support for innovative research and programs that enhance the power of psychology to elevate the human condition and advance human potential both now and in generations to come.
Since 1953, the American Psychological Foundation has supported innovative research, scholarships and projects for students and early career psychologists, working to make a difference in people's lives. APF's work would not be possible without the generosity of psychologists from around the world.
Priorities
APF's current grantmaking priorities are:
Understanding and fostering the connection between behavior and health.
Reducing stigma and prejudice.
Understanding and preventing violence.
Addressing the long-term psychological needs in the aftermath of disaster.
Areas of Interest
Over the last 60 years, APF has made grants, scholarships and awards in the following areas:
Treating serious mental illness.
Studying gifted children and adolescents.
Preventing violence.
Understanding prejudice.
Connecting mental and physical health.
Combating homophobia.
Examining human reproductive behaviors.
Exploring child psychology.
Using psychology to aid in disaster recovery
Country
America
:

United States

(Mid-Atlantic)
Institution type
Non French Institutions
:

Private foundation, charity or company