Institutions
Netherlands Organisation for Scientific Research (NWO)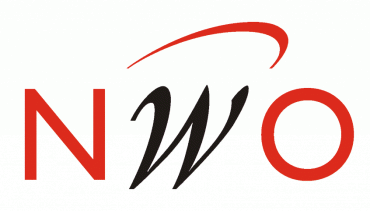 The Netherlands Organisation for Scientific Research supports a strong system of sciences in the Netherlands by encouraging quality and innovation in science. Our conviction is that scientific research contributes to our prosperity and well-being and that it provides for our growing need for knowledge: for facing societal challenges, for economic development and to better understand ourselves and the world.
International
Science in 2015 has very few boundaries. Research groups collaborate internationally and talented researchers go to those places where they can best achieve their ambitions. New fields of study arise in response to new challenges and from new methods of research made possible by technological progress. The Dutch scientific community is internationally acclaimed and contributes actively to the international developments.
Room for creativity
For this, space is required for the ideas of talented researchers who, with their passion and creativity, are the driving force behind new discoveries and applications for society. Space in which collaboration across national borders and disciplines links and strengthens science.
Connected science
Modern science is linked to education, to parties in society and to the business community. Sharing knowledge and collaborating with people and organisations outside science is increasingly part of the scientist's work. This collaboration lays the foundation for innovation and for science's societal impact.
NWO is committed to encouraging collaboration in the sciences, but also among scientists and stakeholders in society. By bringing parties together, by programming collaborative, aligned research and by encouraging the formation of strategy. 
The best research
That is why NWO funds only the best research - both curiosity-driven research and research into issues that occupy the world - for which via peer-review independent, knowledgeable experts from throughout the world are used for the assessment and selection process.
Institution type
Non French Institutions
:

Public research coordinating or funding body