Institutions
Economic and Social Research Council (ESRC)
United Kingdom Research and Innovation (UKRI)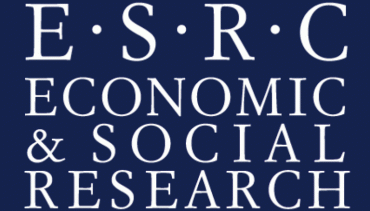 What we do
We are the UK's largest organisation for funding research on economic and social issues. We support independent, high quality research which has an impact on business, the public sector and the third sector. Our total budget for 2014/15 is £213 million. At any one time we support over 4,000 researchers and postgraduate students in academic institutions and independent research institutes.
We are a non-departmental public body (NDPB) established by Royal Charter in 1965 and receive most of our funding through the Department for Business, Innovation and Skills (BIS). Our research is vigorous and authoritative, as we support independent, high-quality, relevant social science.
What we offer
Quality: All ESRC research awards are made in open competition, subject to transparent peer assessment at the outset and evaluation on completion. Rigorous standards are applied to all the training we support. Our research often involves multidisciplinary teams, collaboration with other councils, and frequently takes a long-term view. Our datasets, longitudinal and panel studies are internationally acclaimed resources.

Impact: Our research makes a difference: it shapes public policies and makes businesses, voluntary bodies and other organisations more effective as well as shaping wider society. Our knowledge exchange schemes are carefully devised to maximise the economic and social impacts of the research that we fund.

Independence: Although publicly funded, our Royal Charter emphasises the importance of independence and impartial research. We have no 'in-house' researchers, but distribute funds to academics in universities and other institutes throughout the UK.
International leadership
We are an international leader in the social sciences. We foster international collaboration with a wide range of international partners and, through joint schemes, we enable UK social scientists to collaborate on challenging global issues with the very best international researchers from around the world.
Since 2007, we have invited UK Principal Investigators (PIs) to include international co-investigators from anywhere in the world on proposals to the majority of our research funding schemes, excluding fellowships and unless otherwise stated by the scheme guidance (see link on the left).
Institution type
Non French Institutions
:

Public research coordinating or funding body