Institutions
Andrew W. Mellon Foundation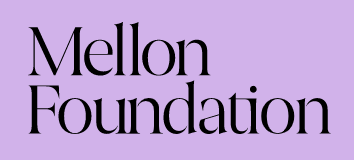 Mission
We believe that the arts and humanities are where we express our complex humanity, and we believe that everyone deserves the beauty, transcendence, and freedom to be found there. Through our grants, we seek to build just communities enriched by meaning and empowered by critical thinking, where ideas and imagination can thrive.
History
The Andrew W. Mellon Foundation was established in 1969 to strengthen, promote, and defend the arts and humanities as essential to democratic societies.
Throughout our history, Mellon has held true to our founding commitments, secure in our conviction that the arts and humanities are essential to the health of a multivocal and democratic society. From our earliest days, we have aspired to build partnerships with our grantees, offering expertise and counsel in addition to funding. In this unique way, Mellon enables projects carried out by people, organizations, and institutions that unlock deeper understanding and activate cultural expression, while also learning and evolving with the world around us.
In recent years, Mellon has expanded on these core principles by actively prioritizing social justice across all of our grantmaking. This strategic shift builds on our long history of advocating for and investing in expanded access to higher education, humanities, and the arts. Our vision for Mellon's future centers justice in all that we do—rooted in the Foundation's historic belief in the transformative power of the arts and humanities.
The Richard King Mellon Foundation, named for Andrew W. Mellon's nephew, is a separate philanthropic foundation headquartered in Pittsburgh, Pennsylvania.
Country
America
:

United States

(Mid-Atlantic)
Institution type
Non French Institutions
:

Private foundation, charity or company